JD Matthews & Associates, LLC was founded in 1997 by the two principals, Lynn V. Miller, CPC, CHCC, Connie T. Russell, CPC, CHCO. They have an excess of 40 years experience in medical practice management; accounts receivable managements; billing and reimbursement; coding and compliance; customer service; marketing and new business development; information systems; network engineering; and software and hardware support.
The principals offer a unique and complete approach to business that allows them to be self-supportive in information systems, hardware and software support, coding and compliance training, and business development.
How we function:
JD Matthews & Associates is unique in the field of medical billing. We offer a complete business solution for your medical practice to include; Certified Professional Coders, Certified Healthcare Compliance Professionals, Billing and Reimbursement Specialists, Accounts Receivables Management, Data Entry, and Practice Management Software.
JDM assigns an individual Account Representative giving you, your staff, and your patients the security and comfort in dealing with the same staff member who is uniquely familiar with your practice. Support staff members complete the team with data entry, auditing, and courier functions.
In this ever changing and scrutinized time, knowing and following the rules is not only essential for proper reimbursement, but also critical. Simply, you and your practice will have a higher reimbursement rate in a compliant, efficient manner when you utilize our services.
---
PARTNERS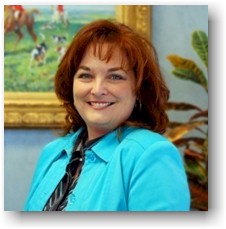 Connie T. Russell, CPC, CCSP - Partner, began her career in the Healthcare industry in 1986 as an appointment scheduler for a multiple physician Orthopedic Practice in Macon, GA.
With dedication and attention to detail Connie worked her way up to Accounts Receivable Manager while the practice was growing to include a physical therapy center as well as their own outpatient surgery center. As her experience continued to grow Connie became a Practice Manager for an OB/GYN practice and opened up her own consulting company.
After relocating to Virginia she worked for a Medical Manager Software dealer which allowed her to become well trained in installing, training and implementing practice management software and to become instrumental in work flow and best practice policies. Shortly after, Connie met her husband, Lantz and relocated to Winchester.
It was after this experience that Connie was determined to provide her knowledge and experience to the medical community in Winchester. She met, her business partner through very special circumstances, and together they formed JD Matthews Medical Billing. She obtained her certification in professional coding and became a healthcare compliance officer. She also received her certificate from Dale Carnegie in 2009.
Connie can be reached at 540-678-3588 or at crussell(at)jd-matthews.com.
---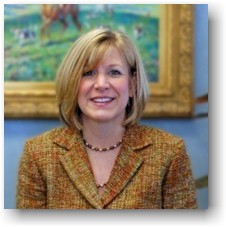 Lynn V. Miller, CHA, CPC, CHCC – Partner, began her career in the Healthcare Industry in 1981 as an Assistant Office Manager for a multiple provider Ophthalmology practice. Within a year, she became the Practice Administrator. In this capacity she learned healthcare management from the ground up.
In 1998 she partnered with Connie Russell and founded JD Matthews and Associates, LLC, a medical billing firm. While with JD Matthews, Lynn achieved her certification as a Certified Healthcare Auditor, a Certified Professional Coder, and Certified Compliance Consultant.
As a certified healthcare professional, Lynn understands the importance of government rules and regulations and utilizes her knowledge to help medical practices wade though the latest regulations to assure compliance while providing sound revenue cycle management.
Lynn combines her vast experience in the field and passion for data analysis to help physicians get the most out of their efforts in the rapidly changing arena of healthcare.
Lynn can be reached at 540-678-3588 or at LynnM(at)jd-matthews.com.