At JD Matthews our approach to business is simple, to provide top-notch services in a professional, efficient and compliant manner. This allows the client to know that customer service is our top priority.

Our team has been providing proficient Revenue Cycle Management Solutions to physician practices for over a decade.

Our 13 Certified Professional Coders and our Credentialing Specialist are dedicated to collaborating with your staff to improve your Revenue Cycle Management. Providing physicians with the opportunity to incorporate new efficiencies and reduce their days in A/R is what sets us apart in this ever-changing healthcare environment. Read More >

View our testimonials and case studies handout here.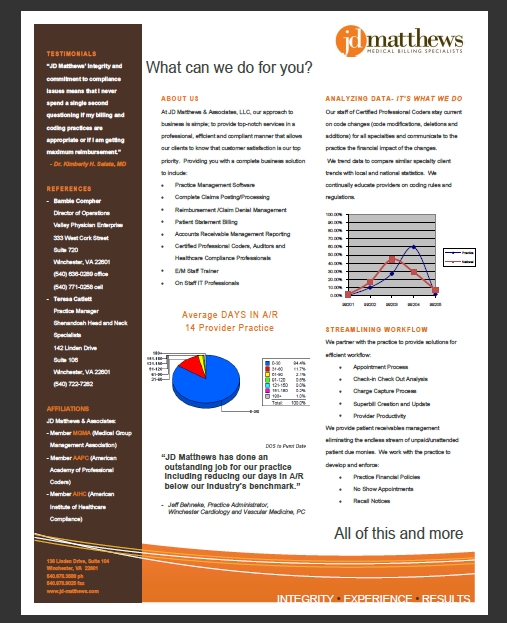 Click Here for Remote Support